Hey Baby Girl, dam would I like to take you home with Me… that sweet sexy booty, I mean beauty of yours (smile). Uh, everything that make you special. No. We knew betta. How bout if You take Me Home With You.
Oh, my bad. You're already home with Me when you are on my home front. spiritjewelsinc.com. Yeah Boo, welcome home. Where else you gonna roll with the Author of 'FOR YOU WOMAN: Spirit Jewels,' Miami's own Poetic Prophet. Now, when you purchase a copy of our Book… then you get to Take Me Home WITH You! Cause our Book emBody Me's Mind, Spirit, and Soul.
Naked
Lets get naked baby, bearing our souls to each other.
Stripped of all pretenses, pretending, faking and bull she-it.
Yes Lover, lets toss aside all hang ups, ego trippin and insecurities.
i want and need the real and purest you.
Raw natural beauty deeply powerful, Butt Asz Naked…
We's just saying, either at my Website or our Book… Me get to do you.
DO You
It's simple Woman, i have this deep urge to do you. i have this profound …desire to set your soul on Fire. i have this basic primal instinct to worship thee religiously.
To to to deeply do you thru and thru and thru and thru, to oh baby, baby, baby, baby… DO You. Know what i mean.
Oh, you DO know me, uh. You recognize the rawhided pedigree that's 'the One' you been waiting for… to take home with you. One of a kind. Uhm, the wait is over.
---
Like, link, share your Love for Spirit Jewels since you are now mine. When its all said and done, you will be taking Me everywhere with you.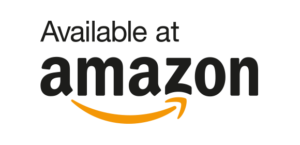 Purchase FOR YOU WOMAN: Spirit Jewels 
by Nathaniel Thurston (Writing as ME the Author)
https://www.amazon.com/YOU-WOMAN-Spirit-Jewels/dp/1976284988
CONNECT WITH ME ON SOCIAL MEDIA
ME's Website:  https://spiritjewelsinc.com
Twitter:  https://twitter.com/spiritjeweler
Google +:  https://plus.google.com/104598422387497815539
FB Profile:  https://www.facebook.com/profile.php?id=100007071257754&fref=ts
FB Fan Page:  https://www.facebook.com/For-You-Woman-Spirit-Jewels-322681971234925/